UG (Snowboot-P)
Musician, digital artist, writer, nerd.
About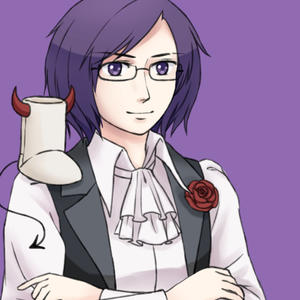 I dabble in many fields of digital content creation, but primarily create music and digital painting. I am passionate for the storytelling and worldbuilding potential of music.
-
Being a biliguist , a phonetics nerd, a semi-professional trained chamber choir chorist as well as avid user of Vocaloid and UTAU, I am interested in many aspects of the vocal synthesis community. Currently I'm expanding my range of work into facilitating the communication between English and Mandarin-speaking vocal synth circles.
-
-Projects-
UTAU voicebank series "Shisakune Demo" and "ALeMon"
Ethnic folk concept series "Historical Accounts from Nolmagia"
Digital novel and fanfic writing
-
-Expertise-
Digital painting
Lyrics writing/localization
Composing
English/Chinese translation
Contact
Feel free to contact me via the following social media (twitter is preferred). You're welcomed to inquire about my availablility for commissions!